Hotel Info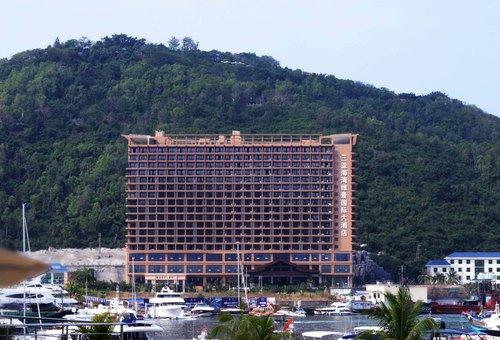 Grand Metro park Bay Hotel Sanya
is located in the south of Sanya, a natural international seaport with beautiful scenery. It is adjacent to Phoenix Island, which has the reputation of 'Oriental Dubai'. It is backed by Luhuitou, the scenic spot of 'Nanhai Qingshan', and enjoys the natural beauty.
Managed by Hong Kong China Travel Hotel Co., Ltd., the hotel is a tropical business and leisure gathering place with Southeast Asian architectural style and the essence of Chinese traditional culture. There are all kinds of rooms with complete facilities, from which you can overlook the beautiful scenery.
The restaurant in the store gathers delicious food, while the zijingge restaurant provides Sichuan cuisine, Cantonese cuisine and Hainan local cuisine; Zijingge restaurant, let you enjoy fresh and delicious dishes; In the lobby bar, you can also enjoy the afternoon tea, red wine, beer and snacks carefully prepared.
The conference hall, multi-function rooms of different sizes and conference hall are equipped with advanced equipment, which can meet the needs of all kinds of business banquets, wedding celebrations and conference expansion.
At the same time, fitness center, children's club, outdoor swimming pool, KTV and other recreational facilities are available. At the same time of providing high-quality service, we will take you to enjoy the comfortable rest world of the bay.
Breakfast price
: CNY68($9.5) / person
Breakfast time
: 07:00-10:00
Breakfast type
: Buffet (Western, Chinese)